If you have artwork, fiction or poem of Aaliyah, please send it to me.
Aaliyah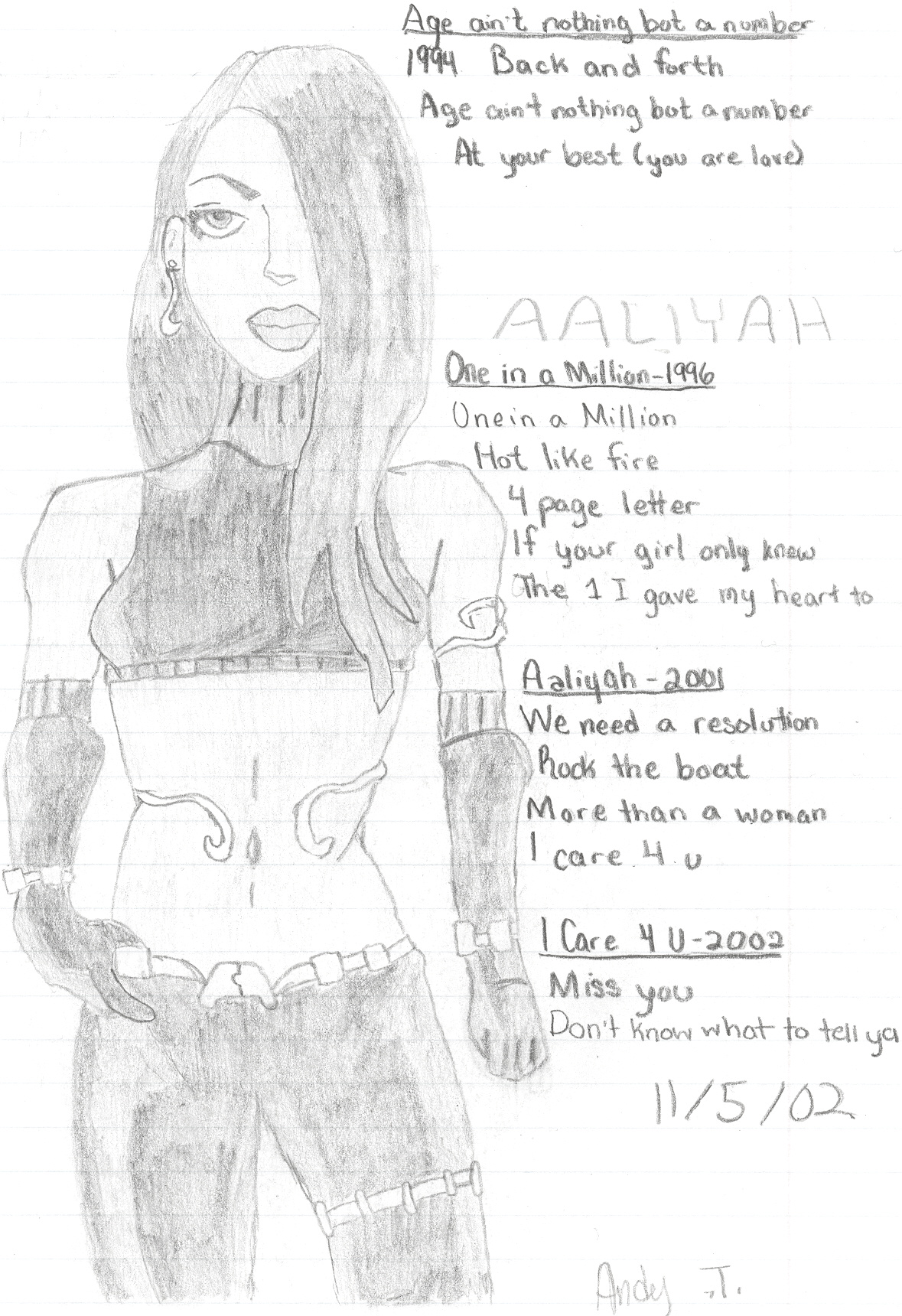 I drew this in 2002. I didn't know all the singles back then, so not all of the singles are listed.
Aaliyah and Left Eye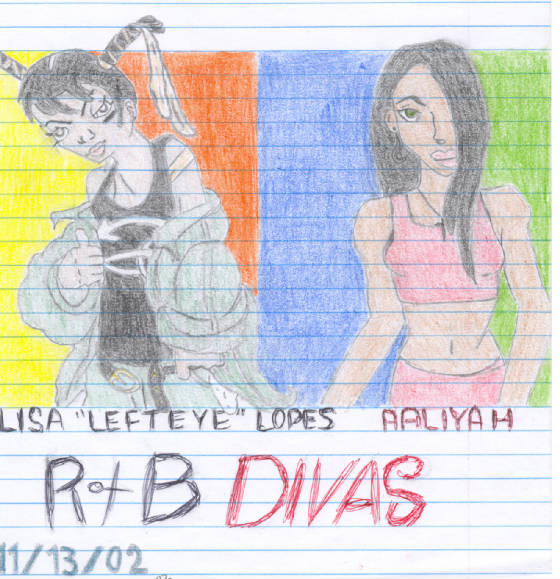 I drew this in 2002.
Aaliyah doll.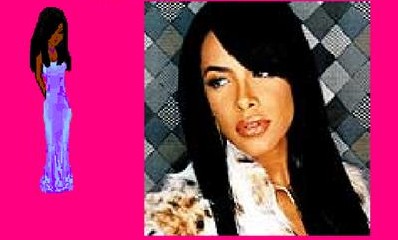 This was done by Tia. Thanks to Tia for letting me put this on here.
Aaliyah drawing by Tia.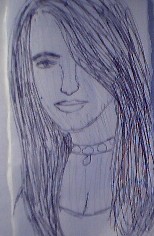 Thanks Tia.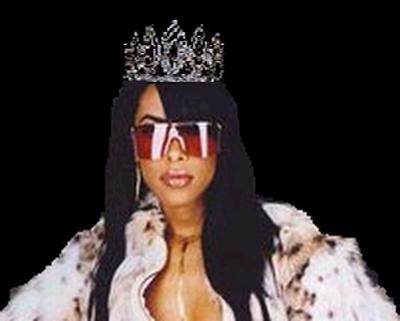 After all, in the R&B world, Aaliyah's the queen. Thanks again to Tia.